Shanedrive's LLC V-twin Service is not affiliated with the Harley-Davidson® Motor Company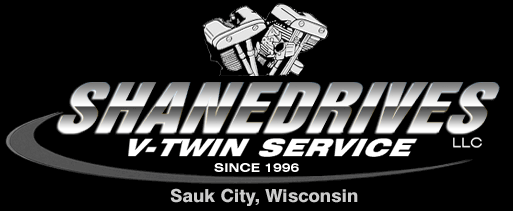 The riding season is upon us. It's time to blow off the dust and get your bike ready to roll
Give us a call (or email) to schedule an appointment. You can also Find us on Facebook!
If you want "IT" done... We can do it!
--------------------
Give us a call at (608) 643-8429 or email us at sdrives

shanedrives.com


Home

Services

Shop

About

Links

Featured Cycle

Awards

Contact



Copyright © Shanedrive's LLC - All Rights Reserved
Designed, hosted and maintained by VisualXtreme.com