Shanedrive's LLC V-twin Service is not affiliated with the Harley-Davidson® Motor Company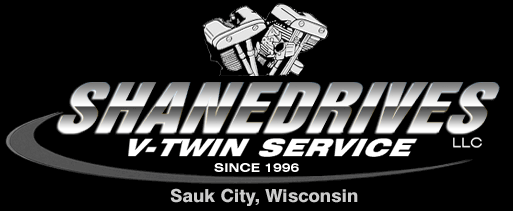 The riding season is just about wrapped up here in the great white north.
Maintenance/rebuild/customizing/performance enhancement season is here.
NOW IS THE TIME! DON'T WAIT TILL SPRING WHEN WE'RE CRUSHED WITH WORK!!
Winter is best for big projects (and the small ones) to get done.
We offer pickup within reasonable distance.

Give us a call or send an email and we'll get something worked out.
If you want "IT" done... We can do it!
--------------------
Give us a call at (608) 643-8429 or email us at sdrives

shanedrives.com


Home

Services

Shop

About

Links

Featured Cycle

Awards

Contact


Copyright © Shanedrive's LLC - All rights reserved
Designed, hosted and maintained by VisualXtreme.com